A Pressing Engagement with Herbert Hall
On an unseasonably chill, grey October day, I arrive at the Herbert Hall winery in the village of Marden in Kent. I'm met by the deafening sound of compressed air being pumped into a stainless steel bladder press as it squeezes the juice from a tonne of Pinot Noir grapes. The first batch of 2015's harvest is mid-press and, already, there is talk of this being a 'good year'.
Not that it would be the first. Herbert Hall's Brut and Brut Rosé sparkling wines have had critics grasping for superlatives since they were launched barely half a decade ago, so expectations run high and the pressure may be on in more than just today's literal sense. Nick Hall, Proprietor and Winemaker in Chief has, however, pretty much nailed all the risks bar the one that is genuinely out of his control: the weather. Here, he concedes, luck plays its part. His first vintage, 2009, just happened to benefit from highly favourable conditions. By contrast, England's non-existent summer of 2012 was a wash-out and cut HH's output by more than half. This year's crop was saved, perhaps made, by a late blast of ripening sunshine and a dry spell during the crucial final fortnight. 
Then there's the terroire. Already something of a wine buff, Nick Hall gazed out of his bedroom window over a ten-acre patch of former hop garden, languishing disused on his brother's farm. He knew enough to recognise it for what it was: a prime site for a vineyard. The soil is heavy clay seamed with gravel, which is tough to work but, combined with gentle south-facing slopes sheltered by hedgerows and an increasingly friendly climate, it is ideal for growing Chardonnay, Pinot Meunier and Pinot Noir. His thoughts turned to fizz.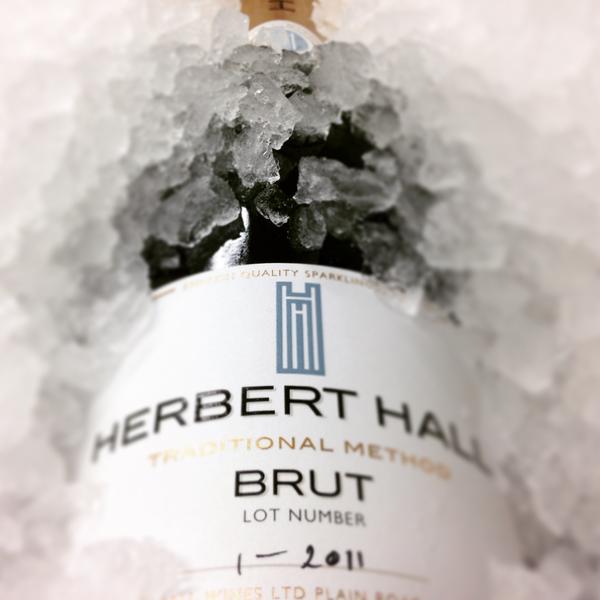 Not one to dither or worry over potential pitfalls, within a year Nick had enrolled at Plumpton College, this country's centre of excellence for viticulture and wine making, and planted 12,500 vines – "college notes in one hand, vine in the other" as he puts it. He had also been taught and mentored by Winemeister Extraordinaire, Peter Morgan, formerly of Nyetimber, now Associate Winemaker at Herbert Hall.  
Under Peter's watchful eye, Nick began his strictly organic production with meticulous attention to detail. It's a labour-intensive operation where hardly a day goes by when the vines do not demand careful time and attention, whether it's pruning in the snow, the saucily-named practice of bud-rubbing to remove unwanted shoots in spring or fending off the effects of the disease-inducing weather we had to put up with in August 2015.  Even the pickers I speak to, some of whom have worked for Nick and his brother for years, are keen to praise the quality of these grapes over many they have harvested in French vineyards and to marvel at the loving care that is lavished upon them. The result of which is tight clusters of small, intensely flavoured grapes with the crucial balance of sugar and acidity for making sparkling wine by Traditional Method. This is champagne in all but name, though it oozes the fresh, juicy fruit that reflects its origins here in the Garden of England. And it rivals any in the world.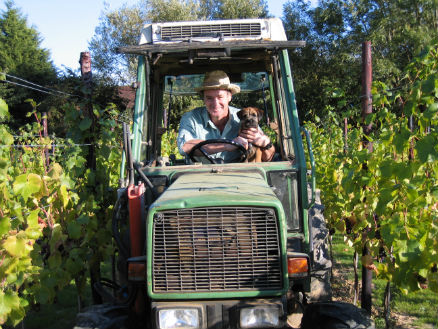 'Garagiste', 'boutique', call his operation what you will but there is no doubt that Nick Hall makes Exceedingly Good Wine. His first 1,500 bottles, made from 2009's sun-blessed fruit, were released to high praise from the wine cognoscenti. Both white and rosé quickly found their way to the kind of outlets that are the envy of any producer: Bibendum, the Caprice Group restaurants, Harvey Nichols, Harrods, Fortnum and Mason, Simpson's in The Strand, Le Gavroche, Tate Britain - the list goes on. Herbert Hall also stands proud in the bars of the House of Commons after the wines were chosen to represent the Best of British for the Queen's Diamond Jubilee and the London Olympics. The commission to create a cuvée under Prince Charles's Highgrove label followed, confirming its Establishment status. Wine judge and writer, Matthew Jukes, described 2009 as "the finest debut English Sparkling Wine I have ever tasted" and, comparing it to Veuve Clicquot's 2002 vintage, he proclaimed it "twice the wine at half the price".  
When asked to what he attributes Nick's instant and considerable success, Peter Morgan cites not only the wines, which speak for themselves, but Nick's own character and qualities. "He was bold. He showed complete confidence and faith in what he was doing and pitched his sales at a high level from day one". Nick echoes this: "I think it is a combination of getting every aspect as right as you possibly can. Plenty of people make good wine these days but you have to get it into the right places and make it look nice". He describes the wine trade as "rarified, at a certain level". The son of a farmer and an aristocrat, in previous lives he was a journalist, advertising executive and art consultant so is every bit as comfortable mixing with people at that certain level as he is tending his vines with Herbie, his Border Terrier, in tow. "You inhabit all different kinds of worlds with winemaking. You're part farmer, part scientist, part manufacturer, part designer plus you get out and meet people. It makes it interesting". A modest understatement from a man whose winemaking has attracted top level attention from day one and, on the day I visit, is in front of a camera for the final day's filming of a 'year in the life'.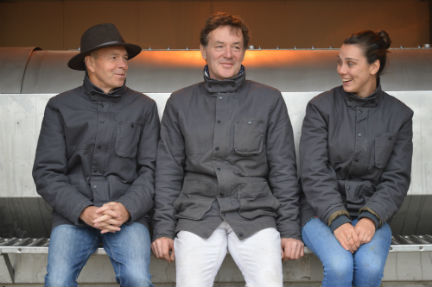 On the back of his success, Nick has been quick to encourage other up and coming winemakers, just as Peter encouraged him. He set up the Rising Star Winemaker of the Year Award and was able to attract an illustrious judging panel: Jane Parkinson, Matthew Jukes and Tom Harrow. The first winner, Kirsty Smith, won the opportunity to craft 1000 bottles of her own Blanc de Blancs for Herbert Hall last year and will see it released by 2017 with a label bearing her name – an invaluable career boost for any aspiring winemaker. She has now progressed to Assistant Wine Maker with Herbert Hall and, despite nursing a hangover from over-indulging whilst watching the rugby the day before, enthusiastically shows me round and talks me through the pressing process as well as more than pulling her weight operating the press, shovelling the squeezed debris and hoisting crates of grapes over her head. Winner for 2015 is Chris Sherry who will produce a natural yeast fermented fizz, using a special Mead dosage to help support the bee-keepers of Sark – but you'll have to be patient and wait until 2017/18 to sample that (and get behind me in the queue).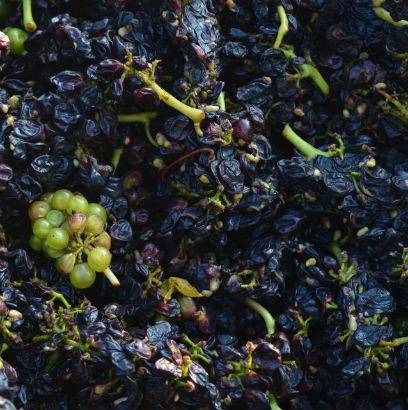 Meanwhile, the noisy second-hand ex-cider press has, over two hours, gently pushed the juice out of the grapes, leaving them looking like tiny deflated balloons and, crucially, leaving any rogue unripe berries intact. The colour is faintly tinged with rhubarb pink and it tastes floral and appley, surprisingly sweeter and with more flavour than I expected. Peter explains that, after being chilled and given 24 hours for the fluffy detritus to settle, it will be "inoculated with a happy yeast" and left to ferment for around ten days. The Noir and Meunier will then be racked off and left to mature whilst the Chardonnay will be kept with the lees and stirred regularly to add complexity and depth to the final blend.  Each vintage is encouraged to demonstrate its own distinct character. Nick is a stickler for consistency of quality but equally for allowing each year's seasonal variation to shine through. A small amount will be aged in oak barrels but without imposing an overt oak flavour; an extra 5% Pinot Noir will be added for the rosé. As next year's crop begins to swell and ripen, it will be time for dosage – the addition of a mixture of wine, sugar and yeast (not forgetting Chris's mead) ready for the long secondary fermentation in the bottle – anything up to two years. Everything is done by hand here, including bottling, labelling and even numbering – for which the winery hi-fi will have to be cranked up to a volume to rival the pneumatic press.

This joyful and faintly miraculous process of winemaking takes place on land once owned by the man after whom Nick Hall christened his wine – his great grandfather. Herbert Hall was, by all accounts something of a character. A hop field labourer who finally became master of his own poultry farm, he was partial to a tipple or two. If he could see what he gets up to on the old farm, I feel sure he'd take his hat off to his great grandson and drink a toast to him as a chip off the old block.  
Ruby Card


This article was published by The Holborn Newspaper in June 2016. A pdf version is available on request.